Grand Cherry Blossom Event Opening!!!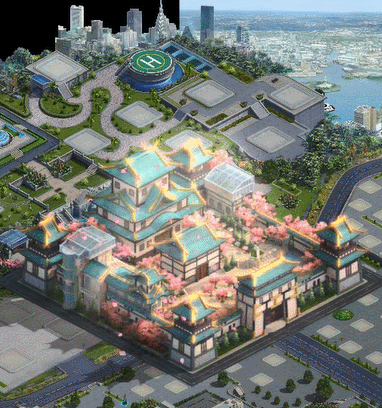 Other than the breathtaking Turf Decoration, Secretary has also prepared some Major Daily Recharge Rewards! Contains Wondrous and Bountiful Rewards!
※There are even Skin Star Up Coupons, allowing you to Star Up Your Turf to the PEAK!
☆☆☆☆☆
At the same time, Drawing Chip can be obtained for every 1000 Gold Recharged; one Drawing Chip will allow you to draw once. (Example: Purchasing a 99.99 USD Resource Shakedown Pack that contains 25,000 Gold will provide you with 25 Drawing Chip)
Unlimited Rewards! 100% Success Rate! And on the 1000th draw, you can obtain the [Permanent Oshima Cherry Palace]!!!
※Click on Swimming Pool→Limited Lottery, to view detailed rules
☆☆☆☆☆
During the event, purchase the specified amount of packs and you will be able to obtain various awesome rewards! Rewards are calculated daily!
Daily Recharge, Rewards are sent the next day; only for 5 days!!!
------【Event Time】-----
2018-5-22 00:00:00——2018-5-26 23:59:59
-----【Event Content】-----
During the event, Recharge to the specified amount and you can obtain all of the rewards listed below! 5 Days of Madness, Every day is full of Surprises!
-----【Daily Recharge Calculation Rule】-----
Day 1: 2018-5-22 00:00:00—2018-5-22 23:59:59 (City Time)
Day 2: 2018-5-23 00:00:00—2018-5-23 23:59:59 (City Time)
Day 3: 2018-5-24 00:00:00—2018-5-24 23:59:59 (City Time)
Day 4: 2018-5-25 00:00:00—2018-5-25 23:59:59 (City Time)
Day 5: 2018-5-26 00:00:00—2018-5-26 23:59:59 (City Time)
Cumulatively Recharge 1 of the 99.99 USD Pack in one day and obtain: [2,000 Gold +Advance Teleport*1 +1.5M Cargo*1 +2-Hour Training Speedup*40]
Cumulatively Recharge 2 of the 99.99 USD Pack in one day and obtain: [4,000 Gold +Advance Teleport*2 +2-Hour training Speedup*60 +250K Arms*1 +12-Hour Defence Bonus (+30%)*1]
Cumulatively Recharge 4 of the 99.99 USD Pack in one day and obtain: [6,000 Gold +2-Hour Training Speedup*120 +400 SVIP Point +5M Cargo*1 +12-Hour Attack Bonus (+30%)*1]
Cumulatively Recharge 8 of the 99.99 USD Pack in one day and obtain: [12,000 Gold +2-Hour Training Speedup*150 +600 SVIP Point +800K Arms*1 +12-Hour Defence Bonus (+30%)*2]
Cumulatively Recharge 16 of the 99.99 USD Pack in one day and obtain: [20,000 Gold +2-Hour Speedup*200 +Skin Star Up Coupon*500 +900 SVIP Point +12-Hour Attack Bonus (+30%)*3]
Cumulatively Recharge 34 of the 99.99 USD Pack in one day and obtain: [2-Hour Training Speedup*250 +12-Hour Attack Bonus (+30%)*8 +2000 SVIP Point +Roadster Club (Normal) Point*6000 +Skin Star Up Coupon*1000 +100 Energy*20]
※Rewards can be stacked and will be sent the next day, event will also not conflict with Daily Promotion(Example: During the event, a leader Recharges 34 of the 99.99 USD Pack in one day, then he/she can claim all the above listed rewards as well as choose 3 additional 99.99 USD Pack For Free)
Mafia City Studio
2018.5.22