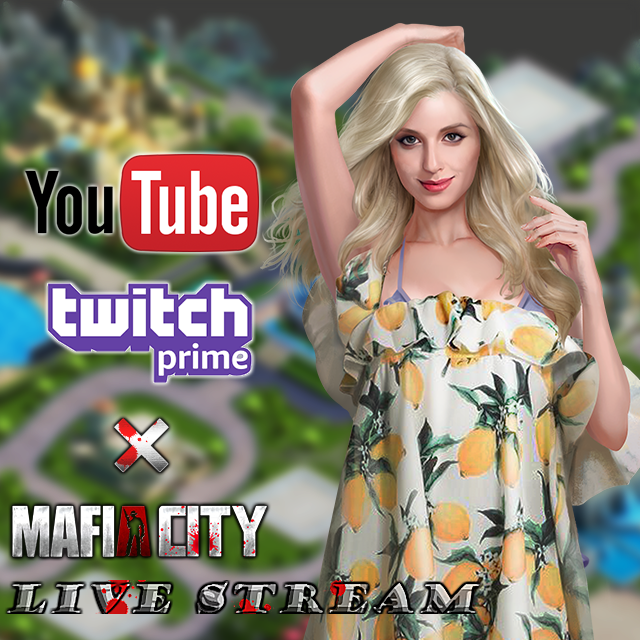 Revered Leaders:
The exciting Clash of Mafia Play-off Finals is about to begin, Tiffany indicates that she really wants to watch this fierce match on all kinds of Stream platforms. We Mafia City Studio are sincerely inviting all our leaders to perform live stream on the Clash of Mafia finals.
Leaders may have chance to win the surprise gift if you perform live stream on the finals from the beginning to the end.
After it ends, Secretary may contact the related leaders with Secretary GM account in game chat, you may provide secretary the screenshot of your stream, and we will send gold as rewards depending on stream viewers in screenshot. That's 【10,000 gold】 at most! (Screenshot should contain your stream URL, stream channel name and current stream viewers. Also, you may obtain extra rewards if you upload your stream video on YouTube)
If you are interesting on performing live stream on the Clash of Mafia final playoff, kindly check the below link and fill in your complete information.
https://docs.google.com/forms/d/e/1FAIpQLSd-unxR72ihoU9PjVK4IUAdajENkTNXyVrKW-5IWqE6nqv7Nw/viewform
★Registration ends on 5-27 10:00:00(City time)
Wish you fun gaming!
Mafia City Studio