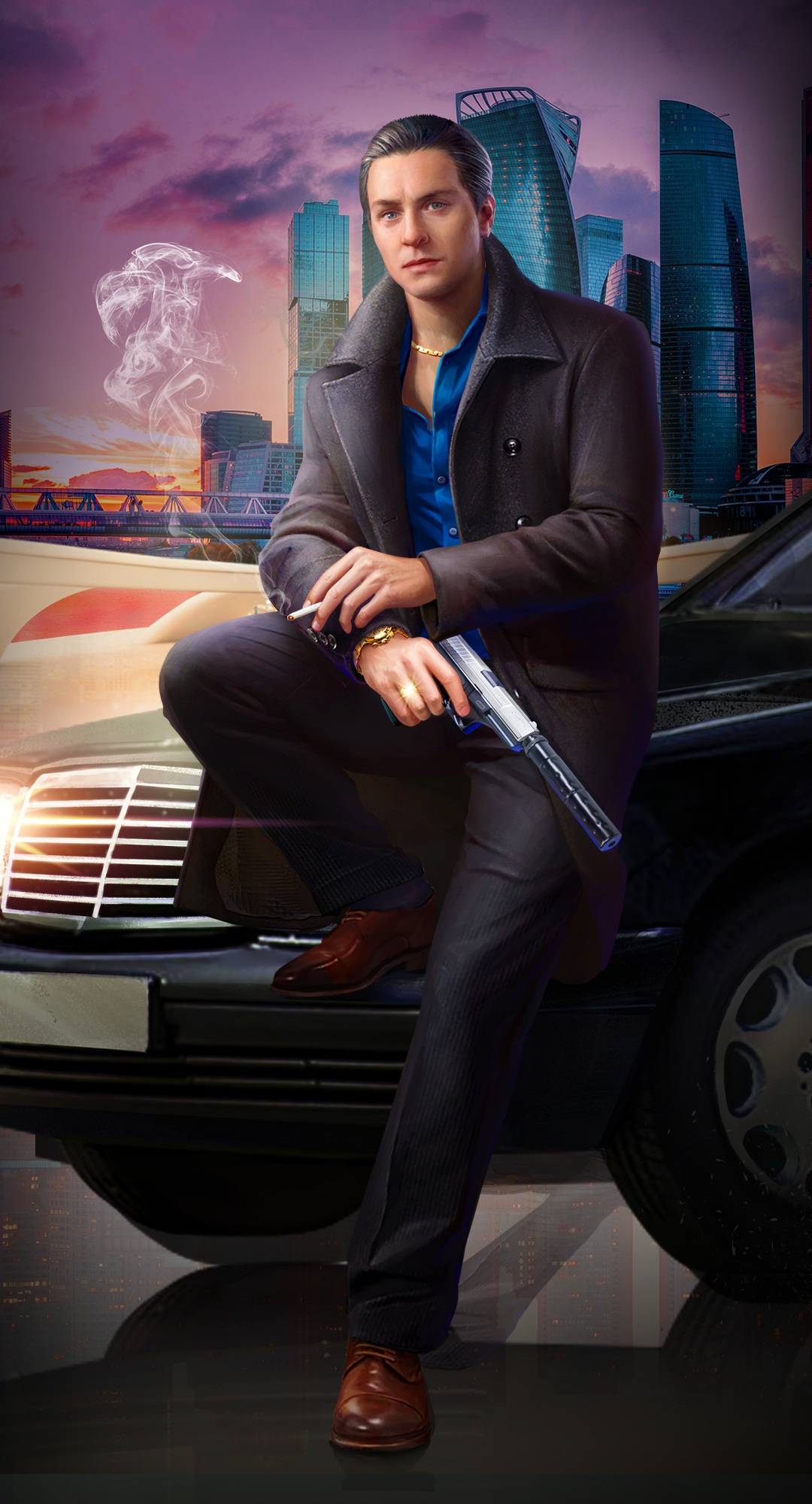 Revered Leaders:
Vlad was just an ordinary teenager, raised in a simple family. In order to lessen the burden of his family and to provide more food to the table, he began working for a local arms dealing organization. It was in that organization that Vlad met his best friend. However, an incident occurred during a secret major deal with an unknown buyer. They were ambushed by a rival organization and Vlad's best friend was killed in the process. With the aim of seeking revenge, Vald slowly built up his own Crime Organization. In order to find all who were responsible, Vlad will need more than his army of men. He will need connections, associates, and a trusted ally. Are you that ally?
Unlock Vlad at 1st Star★ to receive [Shooter Defense +5%]
Upgrade to 2nd Star★★ to receive [Bulker Defense +10%]
Upgrade to 3rd Star★★★ and *have Vlad Lead Crime Ops or Garrison* to receive [Crew Health +10%]
Upgrade to 4th Star★★★★ to reduce [(Enemy) Bulker Damage —15%]
Upgrade to 5th Star★★★★★ and * have Vlad Lead the Crime Ops or Garrison* to receive [Biker Attack +10% & Biker (Charge) Damage +10%]; Maxing this Skill will at most increase Biker Attack & the Charge Damage Attribute by 30%. This is currently the most powerful boost for Bikers in the game! Victory will surely be yours.
Purchase the "Crime Lord-Vlad" Pack to unlock the new Vigilante "Vlad". Control the most ruthless Crime Organization of the North together with Vlad.
Have fun gaming!
Mafia City Studio