Renegades have been launched for a while, and I believe some of the bosses have already noticed the Renegades' powerful combat abilities.
So how can we make the best use of them? Let's see the latest info from the development team!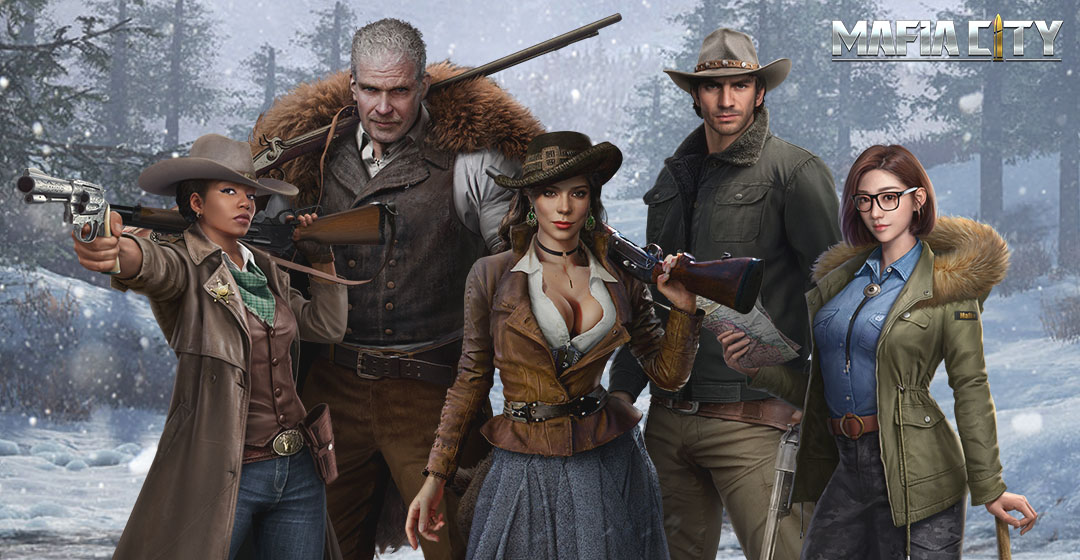 Renegade Skills Analysis
Factors affecting the strength of Renegades:
The Damage caused by the Renegade is related to the strength of Crew Members on both sides, the Renegade's Growth (Level, Star Level, Skill Level), and the activation of the Renegade's Skill in actual battle.
When both sides have the same Renegade Growth progression, as well as similar Bonuses and Crew Members, the deciding factor depends more on the activation of Renegade Skills.
Renegade Growth Suggestions:

Randy (Attribute Points Ratio 60211) Recommendation Level: 8 points out of 10
This Renegade can put marks on enemy troops and weaken your enemies. He supports female Shooters, and can quickly clear the stragglers and avoid wasting Crew output.
1. Brute Combat (1st skill)+Heavy Shot (2nd skill), complements the female Shooters' First-hand Opportunity skill (t11,t12) at the start of the while clearing the field rapidly.
2. Brute Combat (1st skill)+Heavy Shot (3rd skill), threatens enemy Tankers after clearing the field.
3. Downsides: His damage relies on his Duel Mark from his first skill. If he marks the enemies on Front-Line, the performance on the entirety will be poor.

Tammy (Attribute Points Ratio 80110) Recommendation Level: 8 points out of 10
This Renegade can add buffs on troops, complements Bikers in battle.
1. Her 1st Skill complements the Bikers' Charge skill. Increases the Damage dealt towards the long-range unit.
2. The improving damage effect of her 3rd Skill is affected by troops' amount, you can increase the number of Bikers in Formations to increase the possibility of boosting the Damage of Bikers.

Keith (Attribute Points Ratio 50212) Recommendation Level: 10 points out of 10
This Renegade can place bleed buffs on enemy troops, complements Combaters in battle.
1. Bleed Effect + Hostile Termination (Skill 1 + Skill 2): Continuous + Burst Damage, increases the Combaters' threat against Bikers, can also eliminate the surviving Vehicles.
2. Downsides: His skills are more relevant against Bikers. If there are no Bikers, the Renegade Skills will be weaker.
Celeste (Attribute Points Ratio 20224) Recommendation Level: 10 points out of 10
This Renegade can silence enemy renegades, complements Tankers in battle.
1. Damage sharing (2nd Skill) protects your long-range Crew Members. There is also a chance of reducing the damage received by long-range output units.
2. Her 1st Skill indirectly protects your output units and increases Tankers' output at the same time.
3. Downsides: This Renegade's skills cannot affect female Shooter's First-hand Opportunity skill. As such, you cannot avoid the powerful first strike of the female Shooters (t11, t12).

Lan Qing (Attribute Points Ratio 40222) Recommendation Level: 6 points out of 10
This Renegade can strengthen your Vehicles, complement Vehicles in battle.
1. Her 2nd Skill can deal damage to enemy troops directly, her 3rd Skill can reduce the Hit Rate of enemy troops.
2. Downsides: We don't have strong Vehicle Vigilantes recently, could be stronger in future Vehicle formations.
If you have any confusions or ideas, please contact us via GM in-game or through @line:@mafiacitycs, FB inbox: MafiaCity.EN.
Informant S