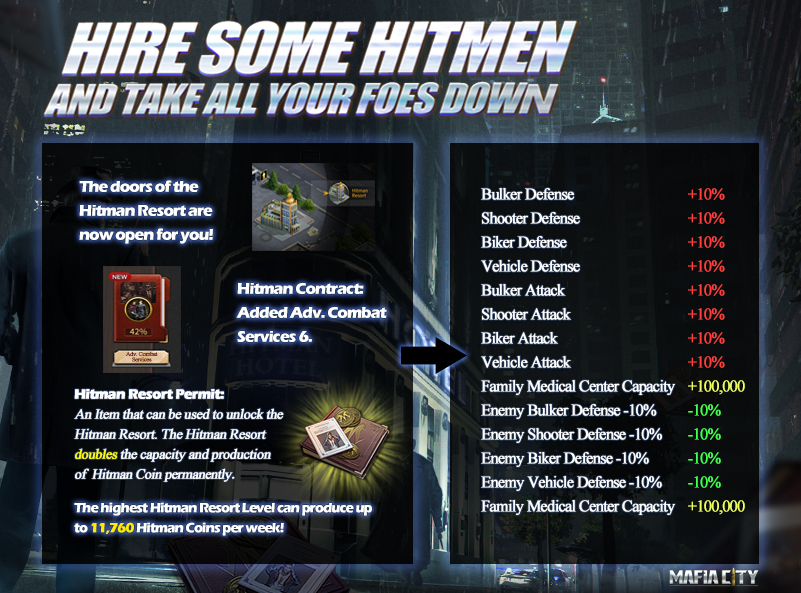 Leaders above lv. 23 mansion can now build an extra Hitman Resort building with Hitman Resort Permit!
①The Hitman Resort building has double production compared to one Hitman Hotel.
②It takes 3 weeks to pay back the capital, and the subsequent income is profit.
③11,760 Hitman Coin per week is about one $4.99 Hitman Coin Pack per day.