The Grand Syndicate Omerta has begun!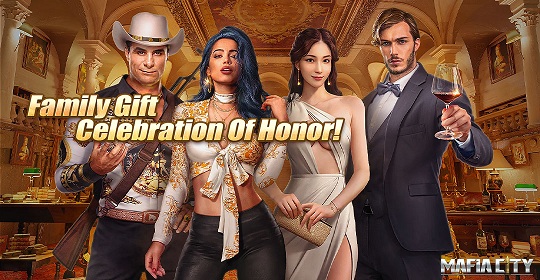 Event Time:
00:00, Aug 24th, 2022 – 23:59, Aug 30th, 2022(City Time)
Event Details:
1. You can finish Daily Challenges in the upper left corner and upgrade your Event Pass to claim multiple event rewards.
2. Since this event lasts seven days, you only need to upgrade the Pass to lv 15.
Family Elite Pass:
By purchasing the Family Elite Pass, you will be able to get a 10% Pass EXP Buff and a 2000 Omerta Pass EXP item immediately.
It will upgrade your Pass to lv11 from lv0 and helps you get massive rewards in one go!
If you have upgraded your Event Pass to lv 15, you will get the items below directly:
Family Contract*1
8-Hr Speedup*12
Family Token V*1
Family Token VI*6
Family Gold*35000
Syndicate Omerta Box*15
By opening the Syndicate Omerta Box, you can get one of the items below:
Family Gold*1000
Family Token VI*2
Family Warrior Contract*80
Jewelry Card*80
1000 VIP Points*10
Advanced Resource Chest*5
Don't forget to finish the Daily Missions to get your rewards!
Wish you fun gaming!
Informant S