Revered Leader:
Build the tower and get brand new babe dress-ups!
Mafia City Girl Group has arrived! Some of the bosses might noticed that we have
Amelia, Tiffany, Lin, Karina and summer's dress-up
available in this event!
※Event Time: 00:00, Aug 4th,2020 – 23:59, Aug 10th, 2020(GMT)
Event Rules:
At first, you can collect [Construction Coin] from exploring [Mystery House].(the icon can be seen on the top right corner of the event interface)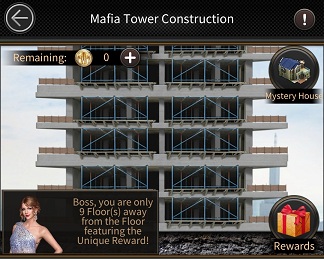 Also, you can get coins from packs (coins can be seen in pack interface):
0.99 USD: 2 coins
4.99 USD: 4 coins
9.99 USD: 8 coins
19.99 USD: 14 coins
49.99 USD: 30 coins
99.99 USD: 60 coins
Then you may select the rewards of each floor from list and build the tower with Construction Coin!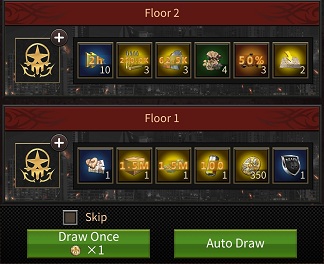 Each reward can only be obtained once. If you get the item you selected on the left in a draw, you will get all the rewards remain on that floor directly.
Each floor will require a different amount of coins but from the 11th floor onwards, the cost will remain at 60.
The Exclusive
Mafia Tower Invite
items are available at
10, 15, 25 and 30th
floor!
More details can be checked by tapping the "!"icon in event interface, if you have any confusions or ideas, please contact us via FB inbox: MafiaCity or @line:@mafiacitycs, we are always glad to help:)
Wish you fun gaming!
Mafia City Studio