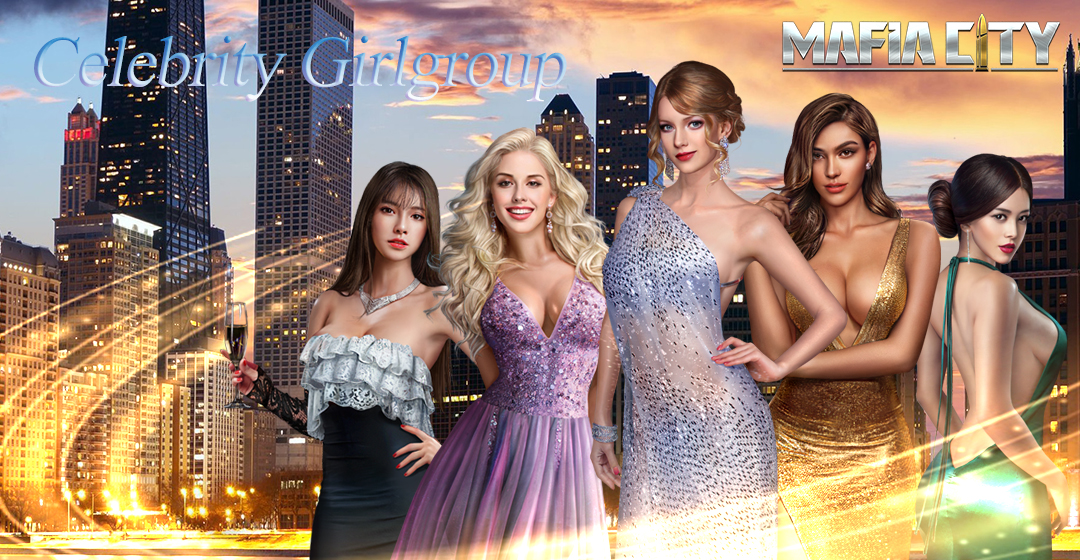 Revered Leader:
Given how vast the world is there are many interesting idioms and phrases famed for the story they tell. Have Boss ever heard of "Desire Power, Desire the Beauty even more". Given your reputation, both Power and Beauty are yours for the taking?
However, Jennifer accidentally caught on some rumors saying that some Boss has been too consumed in dominating the underworld. It would not be a good idea to ignore the Babes that have been supporting you.
♥Event Time♥
0:00, September 20th, 2020 - 23:59, September 26th, 2020(City Time)
♥Event content ♥
During the event, you can spend construction coins for event items to build the Mafia Tower.
Construction coins can be earned by purchasing gift packs and exploring mysterious mansions.
Leaders will be able to obtain a
[Mafia Tower Invite]
that can be used for redeeming one of the listed
Celebrity Girl Group series Dress-Ups
at
Floor 10, 15, 20, 25 & 30.
Knowing how time-consuming the construction may be, Jennifer has specially prepared a
[Construction Coin Pack]
for Boss.
The 1st Pack Tier features
3,000 Gold along with 25 Construction Coins
The 2nd Pack Tier features
5,000 Gold along with45 Construction Coins
The 3rd Pack Tier features
10,000 Gold along with 70 Construction Coins
With these Packs, the Coins will no longer be an issue. However, each tier of this Pack can only be purchased once daily.
Seize the chance and get
Limited Babe Costumes
!
Mafia City Studio