Once a Leader's Mansion reaches Lv. 23, the Hitman Agency will be unlocked. At this time, you'll also be able to build a Hitman Hotel in the area outside the Turf Wall. This building will Produce Hitman Coin.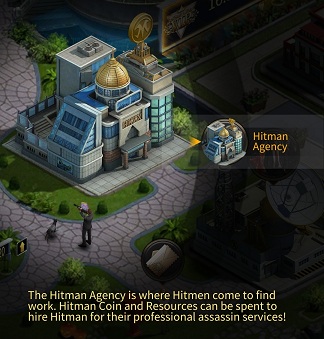 At the Hitman Agency, you can Invest in 6 major areas. These areas can also be subdivided. Let's get over which ones you should focus on first.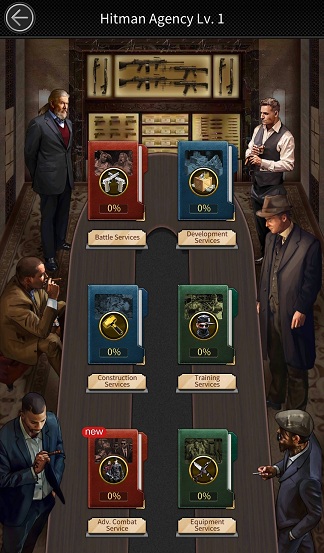 As your Secretary, it is my responsibility to provide you with some suggestion:
*The red Battle Service and Advanced Battle Service Contracts can provide you with some good Crew Buffs. I think you should focus on these first. These are long-term Investment projects.
*Within the Development Services, there is a [Hitman Coin Discount] that can decrease how many Hitman Coin it takes to deal with Hitman Contracts. It's good to be in a situation where you have quite enough Hitman Coin because this will allow you to save more Hitman Coin for other Investment.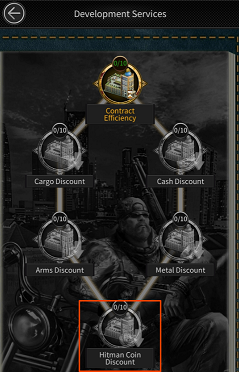 *Within the Equipment Services, there is a [Gem Speedup] Contract that can increase how quickly you make Gems at the Lapidary Complex. This is a terrific one to Invest in!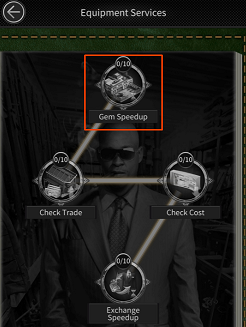 *Within the Equipment Services, on the 3rd page, there is the [Unlock Emblem Slot] Contract that can give you a 4th Equipment Slot. Upgrade previous investment to Lv. 1 to get all of the Slots!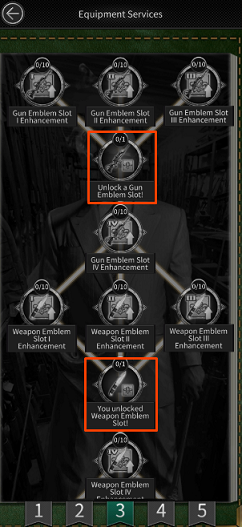 I hope that this little discussion has helped you understand how to use the Hitman Agency a little better!