It's time to test out your fishing skills!
The anniversary cruise ship has entered the most remotest parts of the ocean! There are loads of fish here! You've gotta get on deck and throw your line into the water!
[Sea Fishing]
Event Time:
00:00, Nov 20th – 23:59, Nov 26th (City Time)
During the event, [Bait] can be gained by completing the following Daily Fortune Tasks:
Opening Daily Mission Chests (10/Day)
Defeating Street Forces (5/Day)
Trading on the Black Market (5/Day)
Once you have your hands on some [Bait], you can get fishing!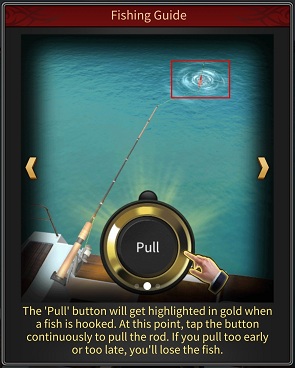 During this event, there are 20 types of fish for you to collect!
If you catch a fish you've already caught, that fish will be converted to Fish Coins that can be used at the [Fish Store] to exchange for rare items! This includes anniversary-related Poker Items!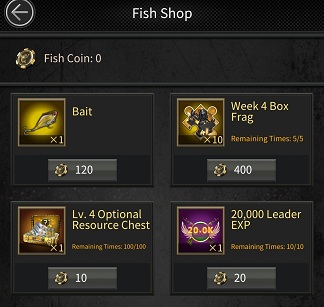 You'll also be able to claim an objective reward after collecting enough Fish Illustrations. All your unlocked illustrations can be seen at the [Fish Illustrations] button!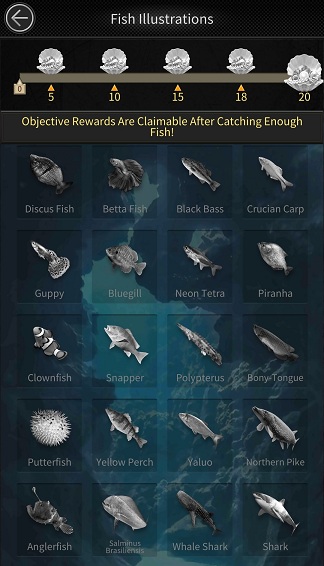 Experienced Fisher's Reminder:
1. When you catch a new type of fish, you'll unlock the corresponding Fish Illustration first. If you catch a fish you've already caught, it will be converted to Fish Coins.
2. When you're fishing, make sure you control the frequency of how you [Tap] the button keep the marker in the blue area of the gauge. The rarity of fishes you can fish up is based on how short the blue area is.
3. The fishing's Progress Bar will NOT drop if the applied force exceeds the blue area. As such, it is okay to hold the button in the beginning , then you may control your tapping speed to have the marker moving into the blue area.
Get fishing, dear Boss!
Mafia City Studio