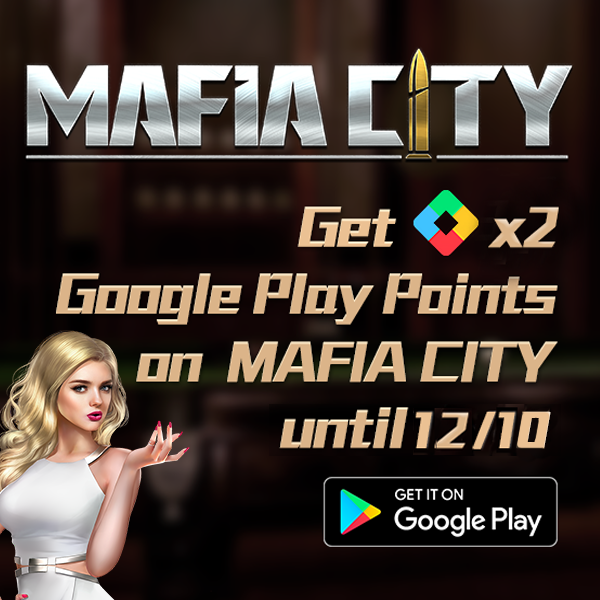 The Google Play Points special earn rate on Mafia City is live!
Scope: This event is only valid for users with US Google Play Store accounts.
From December 8th, 2020 12am PST until December 10th, 2020 11:59pm PST, you can get 2x Google Play Points by making any purchase in Mafia City through Google Play. Earn points and get generous rewards!

For more details, you may copy the link below:
https://play.google.com/store/points?pcampaignid=points-US-playstore-gppenroll-MafiaCity&fbclid=IwAR0Whx_UQD_Mk5edfvahX-NXvkEXrhHC3xn70ZeqWO-biq7hMPX5f5fiK60

Google Play Points Rules:
Users can get a certain amount of Points by purchasing specific products and in-game items through Google Play. These Points can be redeemed for in-app items, coupons or Google Play Credit. During the special points event, users will be able to get more Points by spending the same amount.

Thank you for your support!

Mafia City Studio